EDIT MAIN
One-to-One Technology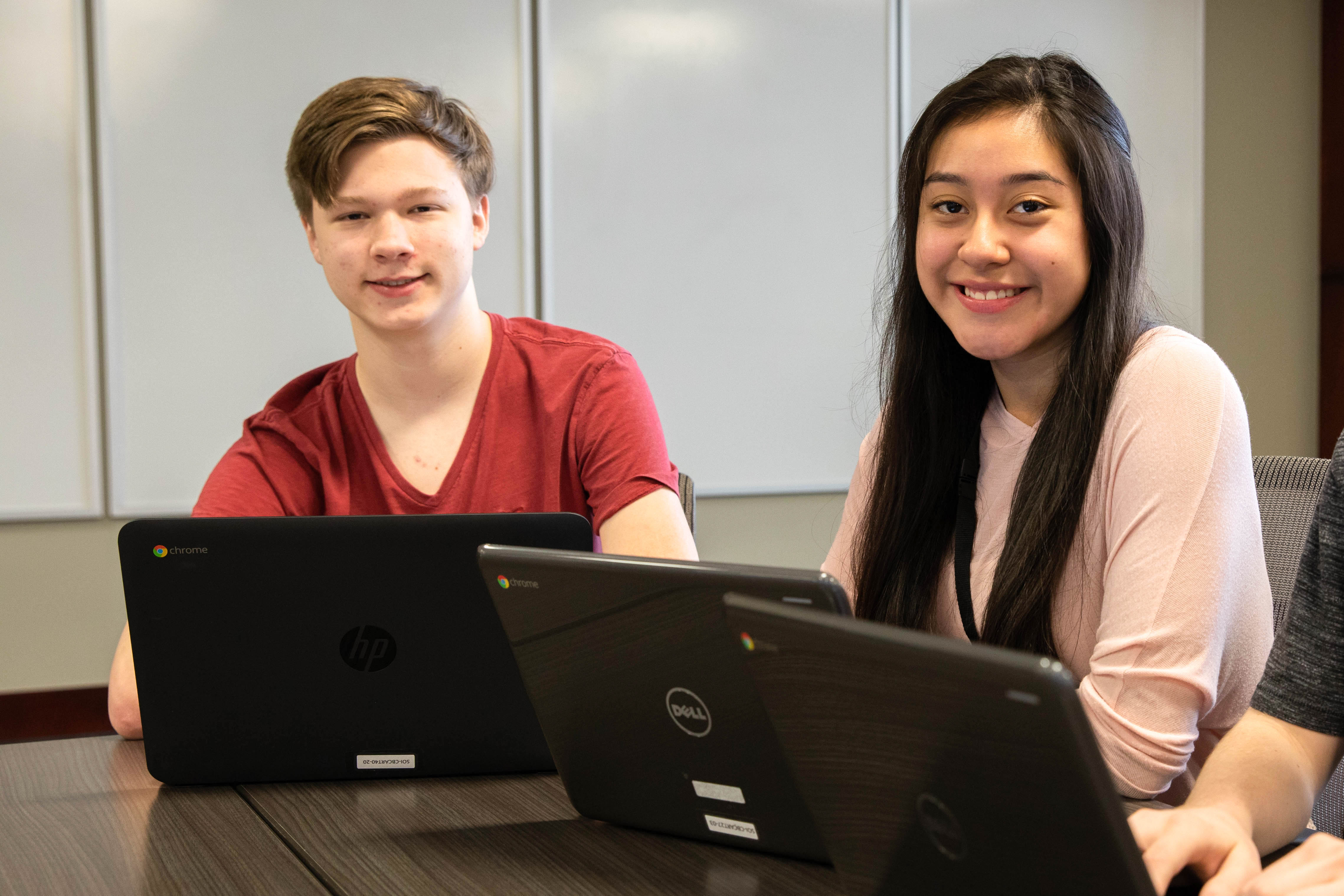 Utilizing funds from a federal grant, Springdale became a one-to-one technology district five years ago. Every student in the district, all of the nearly 22,000 in grades k-12, has personal use of an instrument of technology.
Students in grades 3-12 are each issued a Chromebook. Students in grades k-2 are each issued a mini-IPAD. No harmful content is allowed to get through the filter provided by the Arkansas Department of Education.
Imagine the advantage students in Springdale have by being provided a Chromebook or mini-IPAD on which to study, learn and handle most assignments!