We invite YOU to join the #PhoenixFam!
Every day when I drive to work, I can't help but think about how lucky I am to be at a school like Don Tyson School of Innovation. There is truly nothing like this community, this district, and this school. We are the Phoenix Family.
Kelly Boortz  
   Principal
Don Tyson School of Innovation is an open enrollment public conversion charter school within the Springdale Public Schools District offering on site, blended, and full virtual options to students.
Our mission is to inspire all students to imagine their greatest dreams through innovative education, and we are excited to see students in Springdale, Northwest Arkansas, and all over the state achieve those dreams.
We are a technology-rich STEAM School that embraces flexible and blended learning opportunities, allowing for an environment that promotes student success. DTSOI focuses on accelerated learning which creates college and career opportunities for students in an innovative competency based education model.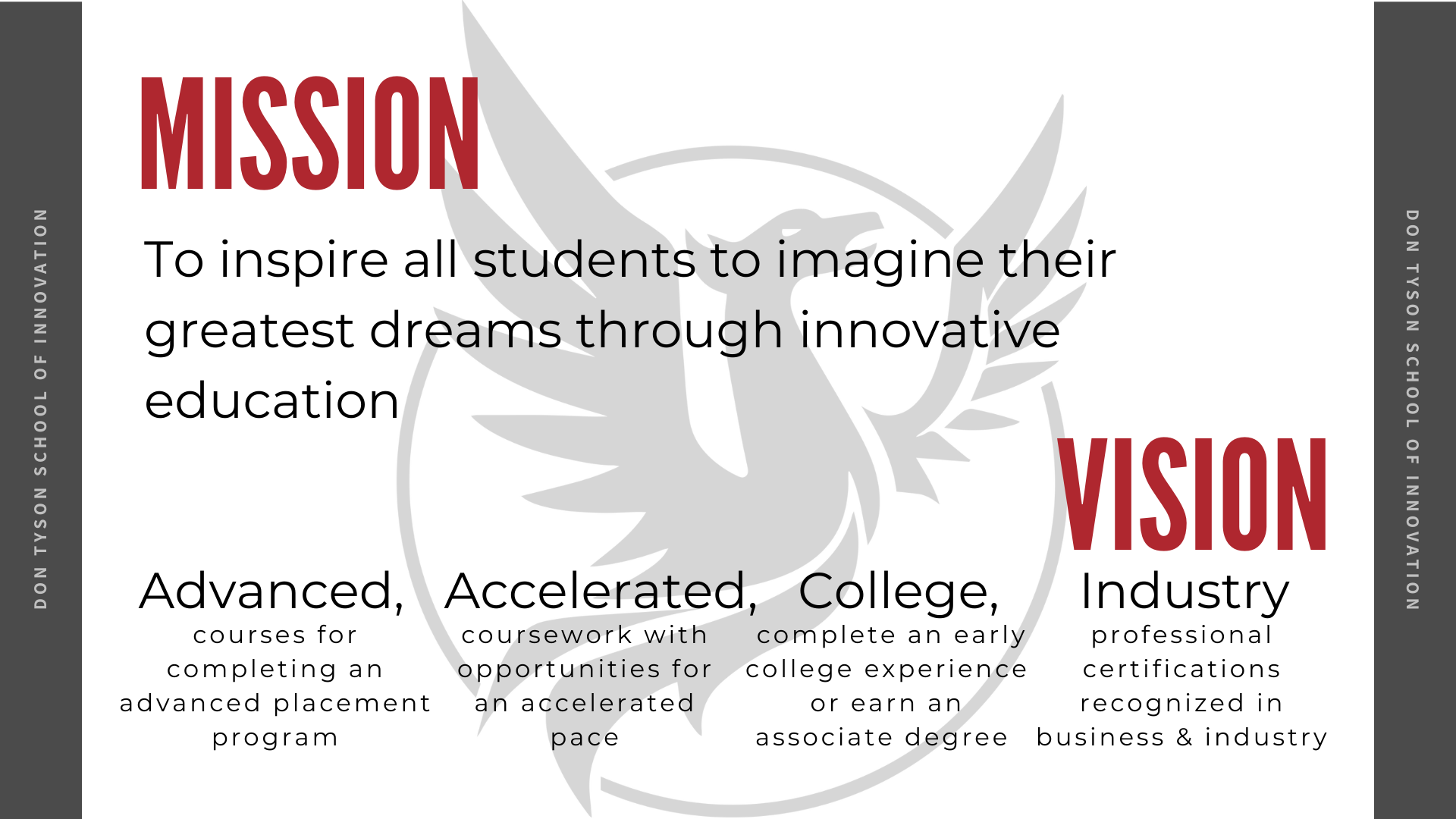 Our Vision:
Advanced

Accelerated

College

Industry
Students are challenged academically with both advanced placement and concurrent credit options. They also have the opportunity of graduating with an associate's degree as a high school senior. We offer multiple programs of study for students to take electives and pathways connected to in-demand careers which provide additional opportunities for students to excel.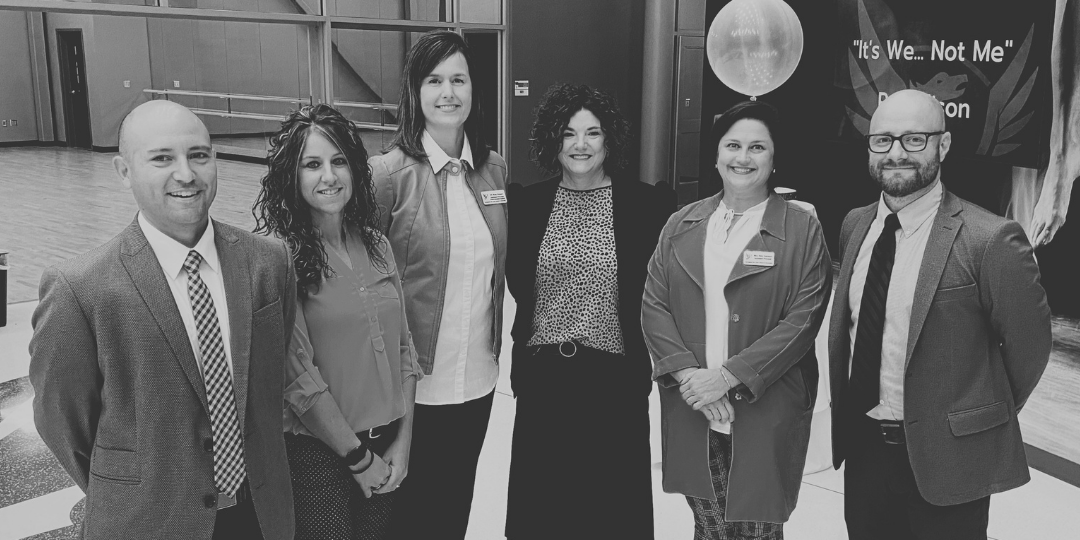 Grades K-12 in the following ways:
K-5: Virtual learning only through our Virtual Innovation Academy (VIA)

6-12: On site, blended, or full virtual learning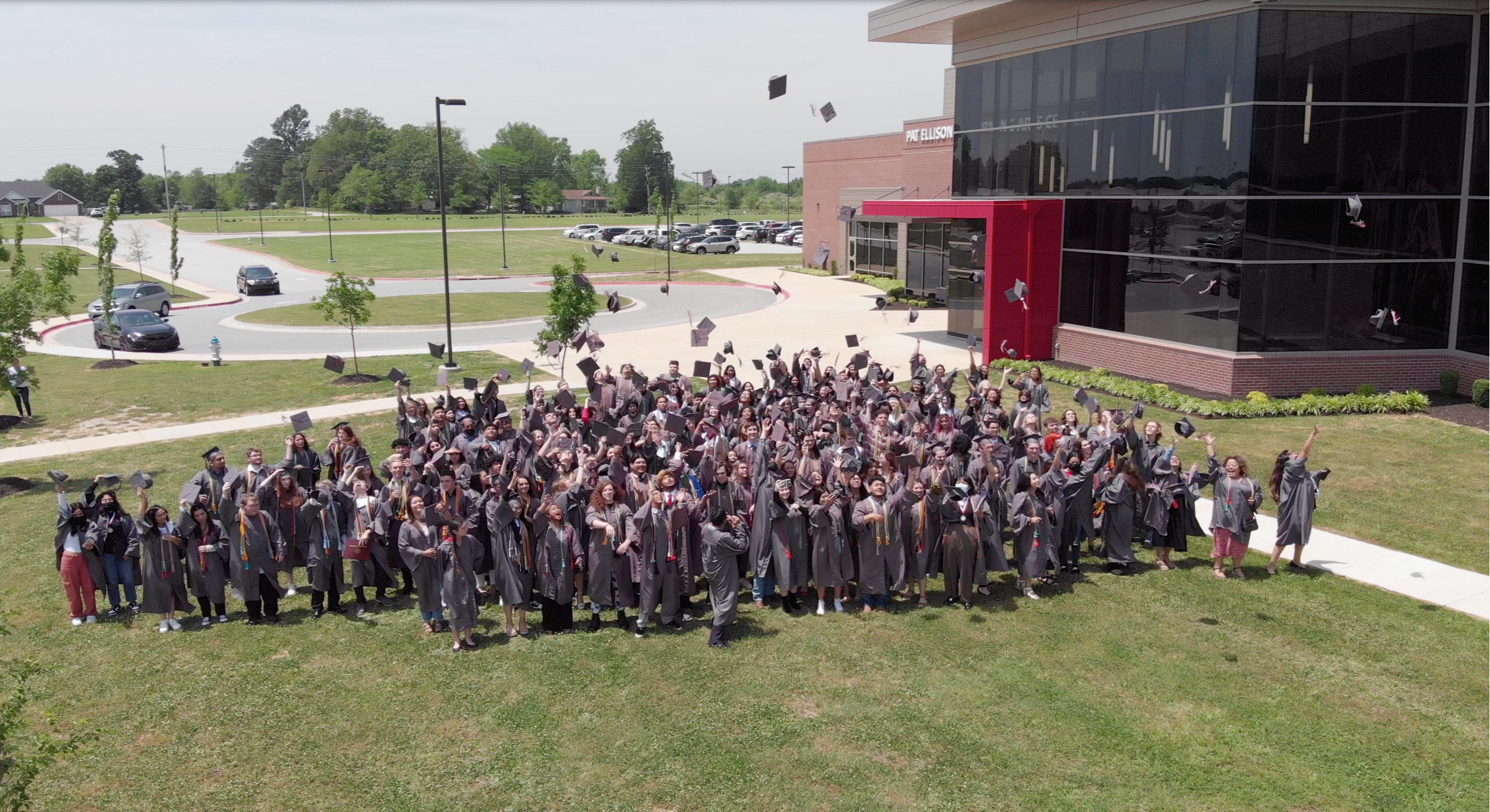 Enrollment is LIVE!
Join the waitlist for 2022-2023.
Want to learn more about how to be a Don Tyson School of Innovation Phoenix? Click the button below and JOIN. THE. FAM.