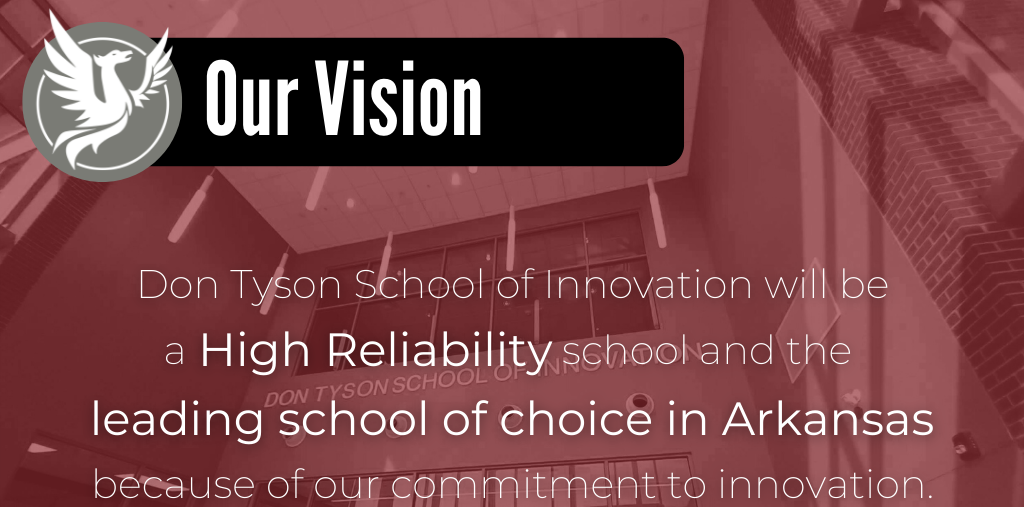 DTSOI has the goal of being certified by Marzano Resources as a High Reliability School. Over 40 years ago, Dr. Robert Marzano began analyzing the common practices and indicators of the most successful schools. His research is now recognized as a standard in education.
The process of achieving HRS certification involves our school closely examining our strengths and areas for growth. Once we have identified these areas, we put in place improvements for the areas where we need to grow and to continually check to make sure our strengths are still effective. The result is that DTSOI is a school that the community of Northwest Arkansas can trust, rely upon, to deliver an excellent education that meets high standards recognized leaders in education.
Over the course of the coming years we will offer surveys to students, parents, teachers, and administrators to help us better understand our strengths and areas for growth. Your thoughtful responses are appreciated as they will guide us to our goal.
To learn more about High Reliability Schools and Dr. Marzano's research, click here.